NEW! PROFESSIONAL EXTREME 750
---
All System 28 Professional Extreme tables now feature the latest upgrades in aesthetics, versatility, and durability. Our Double Hardened Tables are constructed from through hardened steel before undergoing a Plasma Nitride treatment to provide you with a table of superior quality and performance.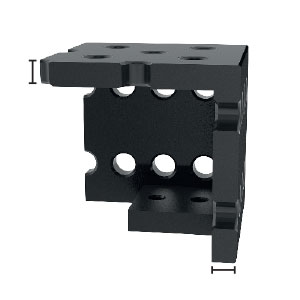 MATERIAL THICKNESS
approx. 24.5 - 27 mm
VICKERS HARDNESS GRADE
Table top: Surface hardness: approx. 750
Table side: Surface hardness: approx. 550
* The four side faces are still constructed from our standard, high quality S355J2+N (St 52/3) Steel to provide the ideal balance of properties for performance, durability, and cost.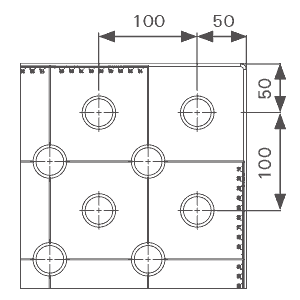 TABLE SURFACE
borehole spacing 100 mm (standard grid) with additional 100 mm grid offset by 50 mm in the x and y axis, aka diagonal grid
grid line spacing 100 mm
0 - 100 mm repeating scale on table sides
TABLE SIDE PANEL
200 mm high
additional boreholes enable parallel clamping in a 50 mm wide by 100 mm high grid