IT CAN BE CLAMPED AND RELEASED BY HAND WITHIN SECONDS.
TIGHTENING TORQUE (AM)
The tightening torque is the force required to fasten the bolt using a torque wrench. In order to achieve maximum clamping force, the tightening torque should not exceed the recommended guideline.
The bolt was designed to only require a low torque to reach maximum clamping force, thereby enabling simple manual clamping.
Max. AM of 160510: ≤ 10 Nm
All bolts come in short and long versions. Short bolts are designed for connecting two Siegmund components together such as a table to a stop or a stop to a square. Long bolts are designed for connecting three Siegmund components together. Connecting Bolts are used to join heavy parts such as riser blocks to tables.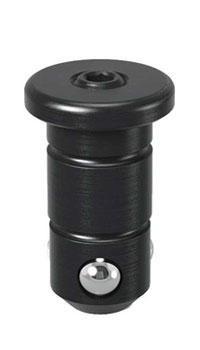 S2-160522
S2-160523
Low Profile Bolts - Low profile bolt for use in slotted applications where a flush mount is not appropriate.
S2-160528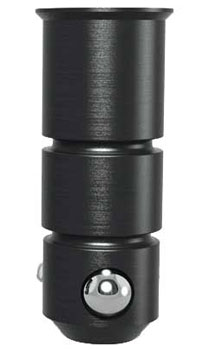 S2-160529
Flush Mount / Flat Bolts - Used to connect components without the bolt head interfering with the work piece.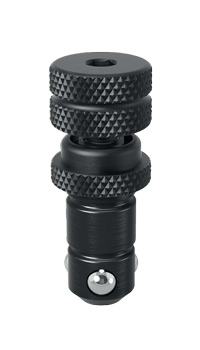 S2-160532
S2-160533
Universal Clamping Bolt - Use the Universal Clamping Bolts to connect accessories of varying material thicknesses.
NOT to be used for joining tables and U-shaped squares.
S2-160560
S2-160561
* Connecting Bolts - The only bolt permitted for use to form connections with heavy parts such as Riser Blocks to tables.