S2-280300
S2-280301
The Support and Clamping Frame features bore holes on a 50 mm grid with slots. Two versions with stops on either left or right side.
The Corner Square is used to mount clamping squares or U-shapes at table corners to extend the work surface. S2-280191-G can also be used as large V-blocks to hold round tubing in place when mounted with low profile bolts (S2-280522).
S2-280190-G
S2-280191-G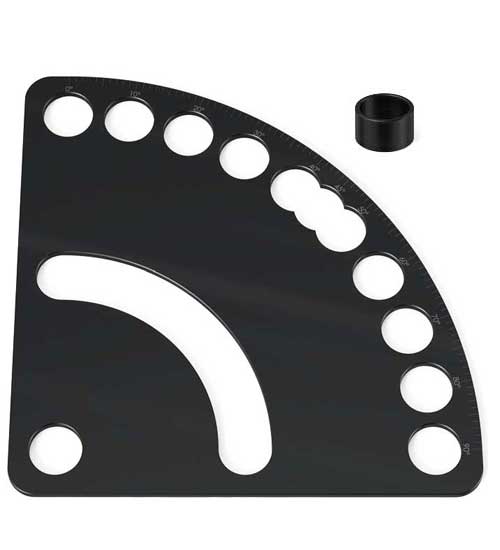 S2-280455
Angle Protractor w/ Spacer Sleeve allows adjustment in 10 degree increments or continuously variable from 0 - 90 degrees with 1 degree scale.
S2-280170
Adjustable Angle Bracket provides high repeat accuracy from 10 - 150 degrees. Angle can be set with included pins and angle template.
S2-280171
Load-Bearing Adjustable Angle uses a hydro mechanical mechanism and angle guide to lock angle into position.